Welcome to the website for Killard House School in Donaghadee.
Killard House School is a co-educational Controlled School providing for children and young people with additional special educational needs. These include Moderate Learning Difficulties, Speech and Language Difficulties and Autistic Spectrum Disorder.
Here at Killard House we provide education in a friendly, happy, supportive and caring environment with regard for the personal well being of our pupils.
We promote the personal and social development and a feeling of self worth for all of our children and young people. The school is based upon good relations between children and young people, staff and those with parental responsibility.
I hope that you enjoy your visit to our website and that the information is informative and useful.
Mr C Millar
Want to support our school?
Become a SCHOOL PATRON
simply send a donation of £100.00 to Killard House School Fund (cheques) or you can click on this lscates713@killardhousess.newtownards.ni.sch.uk to pay directly into our PayPal account.
You will be issued with your Certificate of Patronage and you will receive a copy of our monthly School News. If you are based locally then you will also receive invitations to all our concerts and shows.
You will also be displayed on our Patron's Wall.
OR simply send a cheque made out to Killard House School Fund
Thank You
Killard House Annual School Elections - The Results!
Congratulations to our new Head Girl Katey Cromie, Head Boy Kyle Henderson and the new team of Prefects for 2017/2018.
National Autistic Society Visit September 2017
Shirelle Stewart, director of the National Autistic Society (NI) visited Killard, went to see the schools ASD classes and met the pupils with ASD who currently attend the school. The school will be supporting the society to help celebrate Autism at an event in November .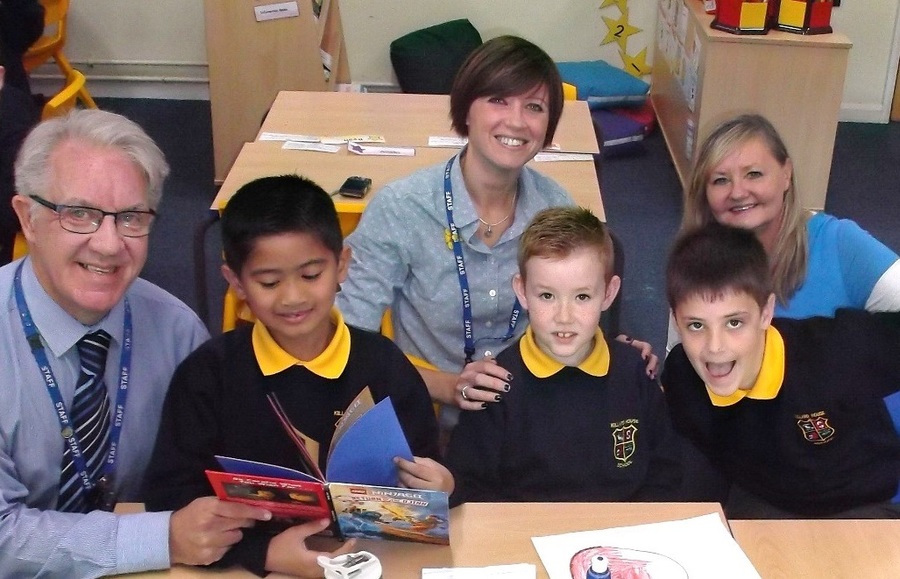 ( Left to Right) --
C Millar (Principal), Mrs Kerr (teaching staff), Shirelle Stewart
SCU C pupils -- Zander, Billy and Joel
Kaylee performs at Belfast City Hall Ballroom at gala evening hosted by Barra Best