Welcome to the website for Killard House School in Donaghadee.
Killard House School is a co-educational Controlled School providing for children and young people with additional special educational needs. These include Moderate Learning Difficulties, Speech and Language Difficulties and Autistic Spectrum Disorder.
Here at Killard House we provide education in a friendly, happy, supportive and caring environment with regard for the personal well being of our pupils.
We promote the personal and social development and a feeling of self worth for all of our children and young people. The school is based upon good relations between children and young people, staff and those with parental responsibility.
I hope that you enjoy your visit to our website and that the information is informative and useful.
Mr C Millar
March 2018 at Killard House
Want to support our school?
Become a SCHOOL PATRON
simply send a donation of £100.00 to Killard House School Fund (cheques) or you can click on this lscates713@killardhousess.newtownards.ni.sch.uk to pay directly into our PayPal account.
You will be issued with your Certificate of Patronage and you will receive a copy of our monthly School News. If you are based locally then you will also receive invitations to all our concerts and shows.
You will also be displayed on our Patron's Wall.
OR simply send a cheque made out to Killard House School Fund
Thank You
The Great Killard Bake Off!!!
Well done to Regan and Jackson who came first in the Great Killard Bake Off.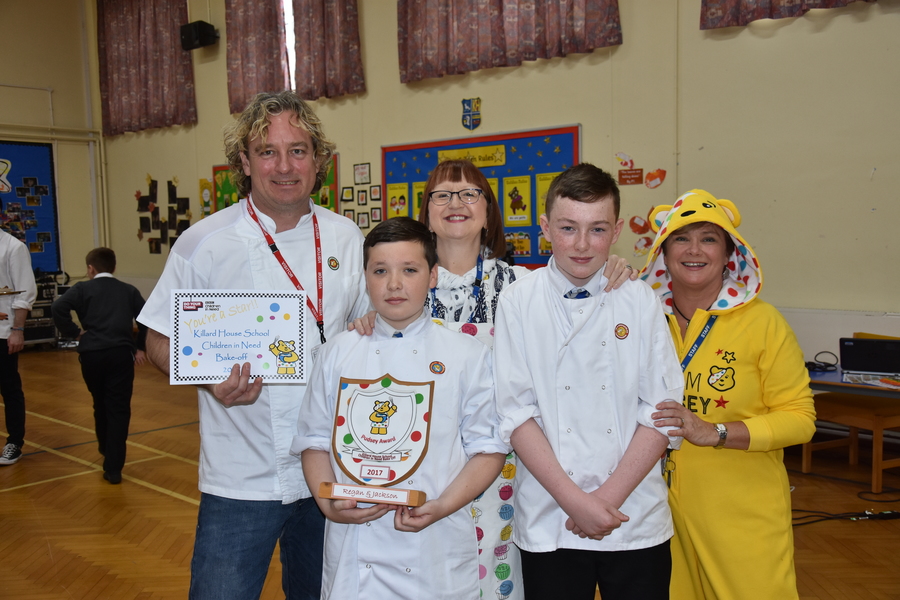 from left Joery Castel from Saphyre restaurant Belfast, Mrs Dowling H.E teacher, Mrs Swift Senior Teacher.
front the winners, Regan and Jackson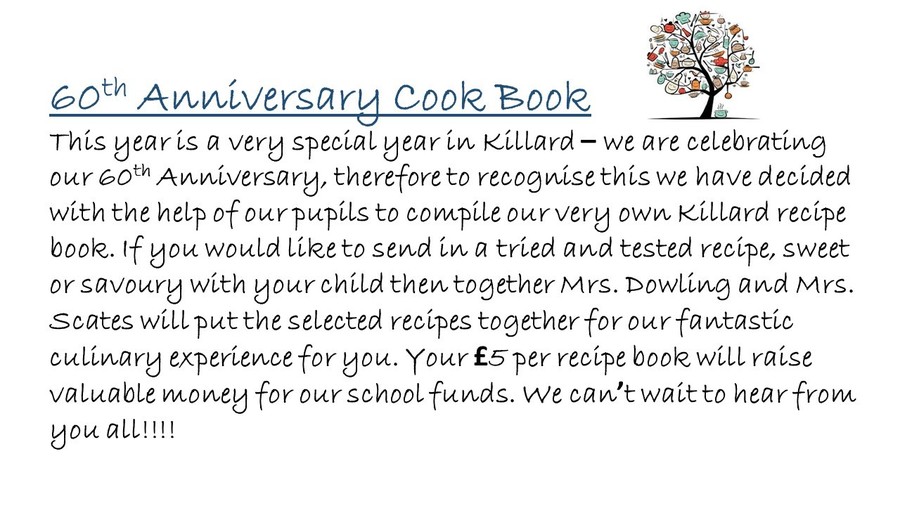 17th April 2018
Well done to Rory Coffey for his participation in the confirmation service at St Comgalls on 17th April. Pictured here with Mr. Miller, Father Gunn and Father Martin.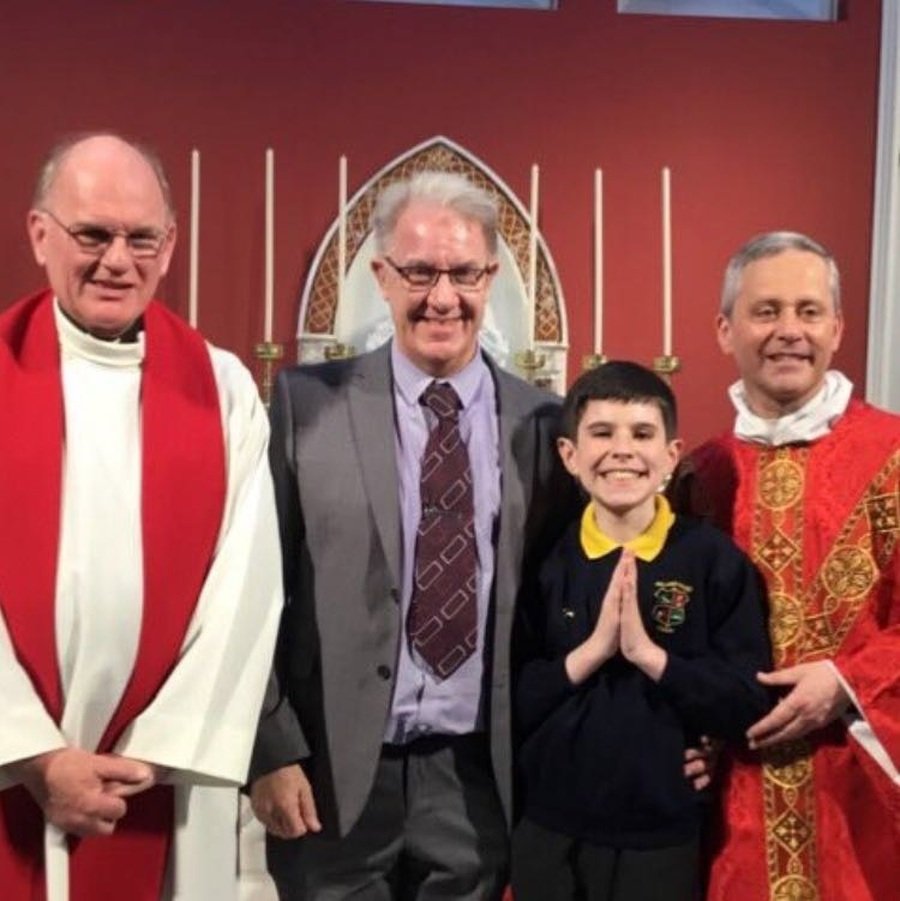 Year 12 Young Enterprise St. Georges Market
As part of the Team Programme YR12 had the opportunity to take part in an event at ST Georges Market on the 6th December.
They were joined with 600 other pupils from all over the country selling everything from Christmas treats to hand-craft gifts.
The Yr12 made unusual hand crafted chalk boards with each being individually painted. Customers who were there liked that they were all different and they could have them for years to come and they even made some money too!
Wendy Davey