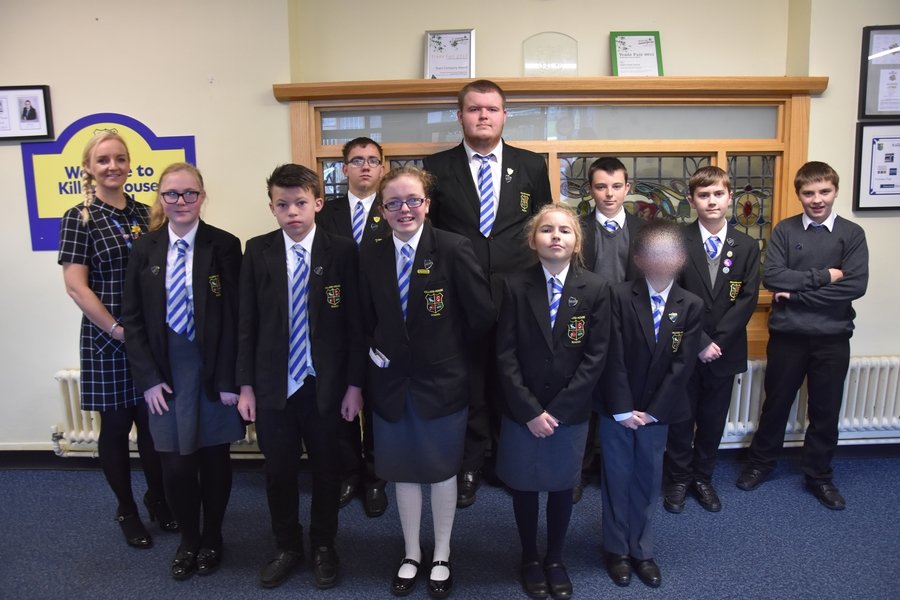 School Council --

The election of our new 2018/19 School council

The school council was set up with the aim to encourage each child to become involved in making a contribution and having ownership of decisions relating to our school.
The council consists of 10 pupils (2 pupils per class) from Yr8 to Yr 12.
The elected pupils are voted on by the rest of their class and form teacher and stay on the council for the remainder of that year.
Each member of the school council is awarded a badge and is required to attend regular meetings to organise and
plan for a range of different events including fund raising, end of term activites and lots more.
---